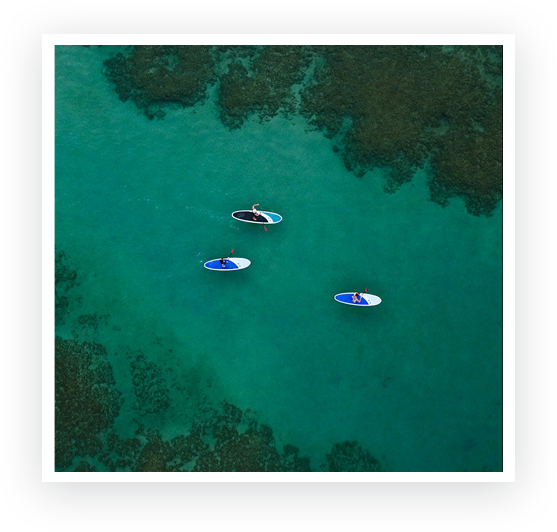 About Anini Paddle Boarding
We at Anini Paddle Boarding are about creating for you an unforgettable stand-up paddleboard experience. Whether you are a visitor, a local, a beginner, or a pro, your level of expertise or knowledge of the ocean doesn't matter. Everyone is welcome! We are here to support you in finding the connection to the joy of stand-up paddleboarding, with our focus on sharing the beauty of Kauai and helping you to explore the friendly pristine waters of Anini Lagoons.
Location
Address

4343 Anini Rd. Kilauea HI 96754 (operate at the beach across from address
Owner & Founder
Bear was born in Hawaii on the north shore of Kauai in the Wainiha valley. Sponsored by one of the top surfing corporations at the age of 8, he began his competitive surfing career. From 8 to 18, he spent his life traveling around the world competing professionally in surfing. At 19, he fell in love with martial arts and began to compete in MMA or mixed martial arts. From Martial Arts, he found Ashtanga Yoga and started his lifelong journey as a Yogi. Yoga opened the door for Bear to a higher state of conscious living, inspiring him to dive deep into learning about health and wellbeing. After years of study, Bear began his work as a peak performance specialist focusing on biohacking, flow states, and performance transformation optimization. After owning and operating his first company Anini Paddle Boarding, he wanted to give back to the community, mainly supporting his community's children. He then started a non-profit organization called Na Keiki o Halele'a. Its goal was to help children find a healthy path in life, similar to the path that freed him of his struggles, allowing children to connect with themselves and their purpose.